I've always been amazed by lawyers. My brother is one, and seriously, I have never seen someone who works like he does. I'm 97% sure that one time I witnessed him work for 7 hours with no breaks for food or water (or air?). That was before he even applied to law school. It's a profession that takes focus and dedication.
That's probably why Myra Bradwell was so pissed when she was denied her license to practice law after passing the bar exam with flying colors.
Bradwell wasn't the first female lawyer (most people would say it was Arabella Mansfield), but she was still a pioneer. "Upstanding law student" was just one of the many hats she wore; in addition, she was a business owner, teacher, and political activist. She paved the way for all female professionals who followed her.
Early Life and Career
Born Myra Colby, Bradwell spent most of her young life in Vermont and New York. After graduating from the very first class of Elgin Female Seminary school in Illinois, she became a schoolteacher. She married James B. Bradwell in 1852 and worked at the school that he ran.
As a matter of fact, that's what a lot of educated women in the 19th century did for work, if they could find it. There were two main career options: nurse or teacher. You could work in a textiles factory, but those weren't popular until decades later and it sucked way more than the other two things.
Bradwell wanted to do more than that.

Activism and Beginnings in Law
Bradwell became a spokesperson for the women's rights movement. Because she was educated and well-off, she had the chance to advocate for all the women who weren't as fortunate. She wrote two laws that expanded the property ownership rights of married women in Illinois and helped usher them through state legislation.
When her husband became a practicing lawyer, she worked under him as a legal assistant to gain the experience required by the state to become a lawyer herself.  Oh, and she organized funds for the widows and orphans of dead Union soldiers during the Civil War. Just, you know, as a side hustle.
Chicago Legal News
Bradwell started her own law journal, the Chicago Legal News, in 1868. She had to request a special charter from the state government to exempt her from laws that prohibited (surprise!) married women from owning a business.
It was the first to be published in the Midwest, and it became very popular because it was so darn useful. She soon convinced the government to let her include newly passed statutes. This was a jackpot for lawyers. They needed to stay up to date on legal codes but usually didn't have access to them until several months after they went into effect.
Let me just say this again. She started her own law journal. She wasn't even a lawyer at the time. She didn't even go to law school, because law schools didn't exist. She just learned from working for another guy who also didn't go to law school.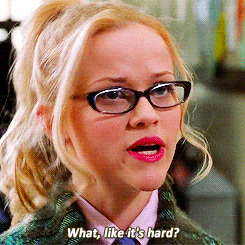 She also used her paper as a vehicle for arguments in favor of women's legal rights. She had a column devoted to it in each issue, "Law Relating to Women." One of the biggest topics?
The admission of women to the bar.
The Showdown: Bradwell v. Illinois
In 1869, a circuit judge deemed Bradwell qualified to practice law in Illinois. Woohoo! Right?
WRONG.
The state supreme court denied her a license on account of her being married and female. Under the law, she couldn't enter contracts. That would mean that she could be arrested for not fulfilling said contracts.
The reason why this was such a problem? If she was in jail, she wouldn't be completely available to her husband at all times.
Ugh, whatever. Moving on.
She tried to appeal the decision in the United State Supreme Court, arguing that it was an infringement on her 14th amendment rights. They voted 7 to 1 not to overturn the lower court's ruling. The ruling was in regards to whether or not the 14th Amendment covered a citizen's right to practice law, not Bradwell's status as a married woman. Yet, Justice Joseph Bradley couldn't refrain from submitting this concurring opinion:
Man is, or should be, woman's protector and defender. The natural and proper timidity and delicacy which belongs to the female sex evidently unfits it for many of the occupations of civil life. The Constitution of the family organization, which is founded in the divine ordinance as well as in the nature of things, indicates the domestic sphere as that which properly belongs to the domain and functions of womanhood.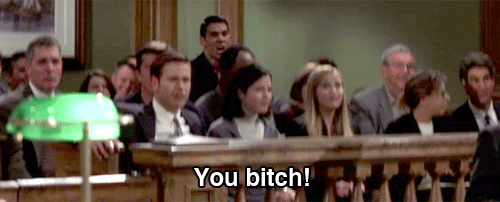 Bradwell was a little more than incensed. Instead of letting it knock her down, she just kept moving. She continued to champion women's rights and was a prominent suffragette. In 1872, she became an honorary member of the Illinois state bar, because everyone knew it was total bull that she couldn't be an actual lawyer.
She Won Anyway
It took them twenty years, but in 1890 the Illinois Supreme Court eventually realized they were dumb and approved her application from 1869.
Unfortunately, she only had a few years to bask in glory. She died of cancer in 1894. Luckily, her daughter carried on the tradition. She graduated from what is now Northwestern University and oversaw the News until 1925.
Her legacy lives on. Today, I could become a lawyer. I don't want to, but I could.